Community Service since 2011.  Firearm sales in Marseilles, full service FFL. Firearm Training in Mazon, 1835 West Mine Road
(815) 228-1292
Mission Statement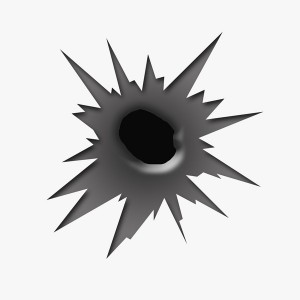 Attitude, Safety, and Personal Protection
We achieve this goal with a class ratio of FOUR students to ONE instructor
UPCOMING TRAINING:
16 hour Conceal Carry Training                 Saturday & Sunday, will start back up in March  
3 hr  Conceal Carry Recertification Training,     Sunday, December 12,    Saturday,  January  8, 2022
Roundtable talks –  Tuesday,  December  14th- food at 5pm –  7pm? just getting together to talk firearms and stuff!! Making up for lost time!  Bring a dish to pass. RSVP plz!  Will continue every second Tuesday night of each month thru February!   More info on Facebook with topics to come!
NRA Basics of Shotgun Shooting , Will start back up in March
Holster Draw Training,  Will start back up in Spring
Check course calendar pages for more dates!
Email str8shotgunsafety@yahoo.com, call or text 815-228-1292 for registration information!
POSTINGS WILL BE ADDED HERE BUT WATCH FACEBOOK FOR MORE UPDATED INFO! <-click here
Outdoor Range –  PISTOL
* 4 LANES – 5 TO 10 YARDS TARGET
* 2 LANES DUELING TREE AND STEEL GONGS 
SHOTGUN TRAINING – ….all gauges are welcome. 
 Call/email Jerry 815-228-1292
Training available & pricing
16 Hour Conceal Carry – $200.00 TWO Day Conceal Carry                                  Husband / Wife TWO Day Package – $185.00 each (Day 1 & Day 2 on same weekend)
Day 1(only) NRA Basics of Pistol Shooting, Instructor Led – $125.00
Day 2 (only) State and Federal Regs and practical qualification – $100.00 veteran $90.00    (does not include applicable state fees)
3HR Illinois Conceal Carry Re Certification – $50.00
NRA Basics of Shotgun Shooting – $125.00
Str8 Holster Draw – $75.00
Str8 Shot Gun Safety encourages EVERYONE interested in Handgun/CCW Instruction to research before they commit!  There are many different types of training and many different prices.    Ask questions of your contact person such as; 
How much is the cost of training?
How much shooting will I do?
Where will I be shooting?
Do I need my own handgun, ammo and equipment?
How many will be in class?

What is Instructor/student ratio?

Do I pay additional for range, ammo and handgun/equipment rental?
Can I come and discuss things in person prior to commitment?

Ask yourself; 
What am I looking for?
Am I an avid shooter, beginner or in- between? 
Do I want a piece of paper or hands on training? 
Am I going to complete training and feel competent shooting?

Str8 Shot will give you Hands-On training that will continue or end with your conceal carry permit.  Along with your Illinois requirements we go the extra step for you to receive your NRA Basics of Pistol Shooting Certificate.  This certificate never expires, follows you to any state and is the foundation for NRA pistol safety training. Our Instructors are ALL NRA certified and we practice it!  Our instructors are available for continued practice at our range and any other firearm concerns you may have.
Your Instructors:
Jerry Sommer: Owner/Instructor, Illinois State Police Certified, NRA Certified, Range Safety Officer, NRA Life Member, ISRA Member
Jacolynn Sommer: Instructor, Illinois State Police Certified, NRA Certified, Range Safety Officer, NRA Member
Anita Metzen: Instructor, NRA Certified,  NRA Member
Annie Sommer: Instructor, NRA Certified, Range Safety Officer, NRA Member
 Some of our supporters                   Pro Rock Drywall Service 

Wags Unlimited for all your Gravel/Dirt/Mulch needs                 
    Arrow Realty                                                 Ziggy's Bar and Grill