Community Service since 2011.  Firearm sales in Marseilles, full service FFL. Firearm Training in Mazon, 1835 West Mine Road
(815) 228-1292
Mission Statement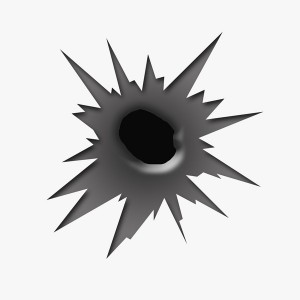 Attitude, Safety, and Personal Protection
We achieve this goal with a class ratio of FOUR students to ONE instructor
UPCOMING TRAINING:
16 hour Conceal Carry Training     Our 16 hour CCL training will continue in the SPRING .  Watch the site for when date is set!
3 hr  Conceal Carry Recertification Training            Sunday, December 17  ,             Saturday, January 6, 2024                    Special dates and times can be arranged with advanced notice to fit those crazy work schedules.  Don't EXPIRE !  COVID extension is long GONE!
NRA Basics of Shotgun Shooting  – none scheduled until Spring 2024
Holster Draw training –  Set up with Jerry for extended range time
Range time is available throughout the year just call/text or email for appointment! We are a private range for our students/customers only!
Check course calendar pages for more dates!
Email [email protected], call or text 815-228-1292 for registration information!
POSTINGS WILL BE ADDED HERE BUT WATCH FACEBOOK FOR MORE UPDATED INFO! -click here
Outdoor Range –  PISTOL
* 4 LANES – 5 TO 10 YARDS TARGET
* 2 LANES DUELING TREE AND STEEL GONGS 
SHOTGUN TRAINING – ….all gauges are welcome. 
RIFLE shooting- 1 LANE- up to 100 yards 
RANGE RATES – $25 per hour  Bring a shooting buddy additional $10 an hour
Basic rifle instruction and sight in – $45.00 an hour
 Call/text/email Jerry 815-228-1292 to set up a time 
Training available & pricing
16 Hour Conceal Carry – $200.00 TWO Day Conceal Carry                                  (Husband / Wife TWO Day Package – $185.00 each Day 1 & Day 2 on same weekend)
 NRA Basics of Pistol Shooting (first 8hrs of CCL/stand alone safety class))– $125.00
 State and Federal Regs (2nd 8 hrs of CCL)– $100.00  Veteran $90.00                      (CCL training fee does not include applicable state fees)
3HR Illinois Conceal Carry Re Certification – $50.00
NRA Basics of Shotgun Shooting – $125.00
Str8 Holster Draw – $75.00
Str8 Shot has NO ADDITIONAL firearm rental fee, range fee or online CCL application fee.
Str8 Shot Gun Safety encourages EVERYONE interested in Firearm/CCL Instruction to research before they commit!  There are many different types of training and many different prices.    Ask questions of your contact person such as; 
How much is the cost of training?
How much shooting will I do?
Where will I be shooting?
Do I need my own handgun, ammo and equipment?
How many will be in class?

What is Instructor/student ratio?

Do I pay additional for range, ammo and handgun/equipment rental?

Will you complete my on line CCL application?  Is there a charge?
Ask yourself; 
What am I looking for?
Am I an avid shooter, beginner or in- between? 
Do I want a piece of paper or hands on training? 
Am I going to complete training and feel competent shooting?

Str8 Shot will give you Hands-On training that will continue or end with your conceal carry permit.  Along with your Illinois requirements we go the extra step for you to receive your NRA Basics of Pistol Shooting Certificate.  This certificate never expires, follows you to any state and is the foundation for NRA pistol safety training. Our Instructors are ALL NRA certified and we practice it!  Our instructors are available for continued practice at our range and any other firearm concerns you may have.
Your Instructors:
Jerry Sommer:    Instructor, Illinois State Police Certified, NRA Certified, Range Safety Officer, NRA Life Member, ISRA Member
Jacolynn Schwiesow: Instructor, Illinois State Police Certified, NRA Certified, Range Safety Officer, NRA Member
Anita Metzen: Instructor, NRA Certified,  NRA Member
Annie Sommer: Instructor, NRA Certified, Range Safety Officer, NRA Member
Rob Schwiesow :  Rifle Instructor
 Some of our supporters                  

Wags Unlimited for all your Gravel/Dirt/Mulch needs                 
    Arrow Realty                                                 Ziggy's Bar and Grill